The release last year of the best-selling book Wheat Belly, which blames modern-day wheat for a multitude of ills, has also contributed to the gluten-free craze. Some who adopt the diet report relief from ailments such as abdominal pain, eczema or rash, headaches, fatigue, bowel and digestive problems, and brain fogcommon symptoms of gluten sensitivity. Celiac, or Gluten Avoider? Health Canada estimates about 1 percent of Canadians (340,000 people) suffer from celiac disease, a genetic disorder that occurs when gluten triggers an abnormal immune response, damaging the lining of the small intestine and interfering with the absorption of nutrients. But aside from celiacs, who must strictly avoid gluten for life, it is estimated that there are millions of gluten avoiders in Canadapeople who have not been diagnosed with celiac disease or gluten intolerance, yet have adopted a gluten-free or gluten-reduced diet. Among the reasons gluten avoiders adopt the diet are a desire to lose weight or to get relief from health problems that can be hard to diagnose. Others perceive it as simply a healthier way to eat. However, the growth of gluten avoiders has raised concerns among some health professionals, who say that following a gluten-free diet without first consulting a doctor or dietician could be harmful. I think whats really driven this whole lifestyle has been the celebrities, says Shelley Case, a Regina-based nutrition expert on celiac disease and the gluten-free diet. This fad diet is the flavour of the month right now. Its kind of like Atkins was a number of years ago. Now its gluten-free. Unnecessary Gluten-free Diets Last month Case spoke at an international Celiac Disease Symposium in Chicago, where she voiced her concerns about the risks of unnecessary gluten-free diets. She says one of the biggest issues is that people are not consulting an expert or doing adequate research before going on the diet. These people may not have worked with a dietician, theyve just sort of done this on their own, and so theyre not really aware of what [nutrients] they might be missing out on, says Case. A common misconception about gluten-free foodswhich on average are more than double the price of gluten-containing foodsis that theyre automatically healthy, says Case. But many foods advertised as gluten-free are refined and have been stripped of fibre and some vitamins and nutrients. The big risks for people who dont have celiac and are following the gluten-free diet is that theyre often eating the processed gluten-free products, and many of these products are not enriched with iron and B vitamins, she says. You can have a pretty decent, healthy gluten-free diet, but from my experience of working as a dietician for over 32 years, after looking at food records [of gluten avoiders], they arent getting a good balance. She also notes that a gluten-free diet doesnt necessarily lead to weight loss.
Canada could aid mass urbanization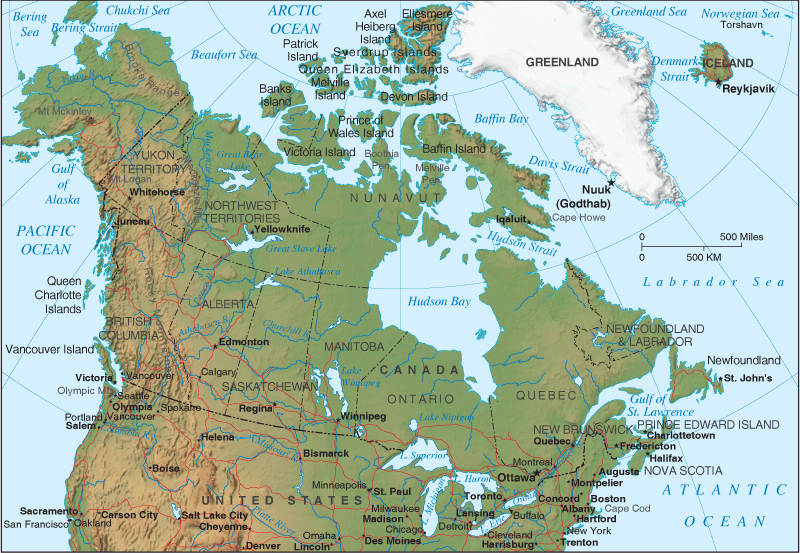 Montreal lawyer Mario Charpentier, a former ADQ executive, is fighting two fundraising infractions in Quebec for allegedly helping two individuals make contributions to the party in 2008. A Canadian Press analysis showed staff from several engineering consulting firms donating to one federal Conservative riding association in 2009, helping to swell the coffers to $288,823 despite the party placing fifth there in the previous election. There is nothing illegal about an individual employee making a contribution, but Quebec's chief electoral officer told The Canadian Press this week that a pattern of several employees from one company pitching in would cause the watchdog to take a closer look at what's going on. In addition, the Charbonneau commission of inquiry into contract corruption in Quebec has the power to compel witnesses to testify, as do investigators for the province's chief electoral officer. The commissioner of Canada elections in his annual report this week called on Parliament to give him that same power. Currently, an individual with information or under investigation can refuse to co-operate. Three different people refused to play ball with the commissioner in the investigation into misleading calls made to voters in the 2011 election also known as the robocalls case. "Frequently, key individuals will simply refuse to be interviewed or they will initially accept, only to later decline," Cote wrote in his report. "In some cases, they will participate in interviews but will provide only partial information and incomplete answers, often citing a faulty recollection of events or the inability to retrieve key documents." Allegations that a relative of former Conservative MP Dean Del Mastro used the borrowed name system surfaced last year. The Ottawa Citizen reported that employees of David Del Mastro alleged they were asked to make contributions to the MP's campaign in 2008, and were later reimbursed. David Del Mastro has denied the allegations, chalking them up to a disgruntled former employee. No charges have ever been laid in connection with the allegations. Del Mastro is facing Elections Act charges in court in a separate matter involving alleged overspending in the 2008 election.
Elections Canada doesn't have Quebec's powers to dig up illegal financing
Compare that average income with Japan, where households have about $26,000 in disposable income, or the United States, where it is $35,000. But while disposable income in the developed world is relatively static, it's surging in China. A report by McKinsey & Co predicts that disposable income in China will double to $8,000 by 2020 and continue to trend upward. That will allow Canadian industries that haven't really benefitted from Canada's growing economic relationship with China to finally get in on the action. So far, Canada's resource sector has been the main segment of the Canadian economy profiting from China's economic rise. In 2012, exports to China totalled some $19-billion, while imports from China came in at $50.7-billion. The lopsided trade figures are a reflection of the Chinese economy: Canada imports finished goods from China, while China imports raw resources from Canada. Breaking down the import figures really tells the story. Ores, slag and ash comprised the largest portion of Canadian exports to China last year, accounting for 14.43% of total goods sent there. Wood products and agriculture products made up the two next largest portions, accounting for 13.86% and 12.83% of all exports. Meanwhile, Canada is importing finished goods from China destined to be bought by Canadian consumers. Electrical machinery and equipment comprised 25.32% of imports, while mechanical appliances and furniture were the next two largest import segments, with 20.03% and 5.83% of total imports.
Air Canada Reports September Load Factor and Updates Guidance
This recognition by our most discerning customers reflects Air Canada's award-winning product and our employees' focus on taking care of our customers while transporting them safely to their destination," concluded Mr. Rovinescu. Updated Outlook As a result of the impact of cost reduction initiatives across various expense line categories, including sales and distribution costs, food, beverage and supplies and other operating expenses, Air Canada now expects its third quarter 2013 adjusted CASM to decrease between 3.0 to 3.5 per cent when compared to the third quarter of 2012 (as opposed to the adjusted CASM decrease of 1.5 to 2.5 per cent projected in its August 7, 2013 news release). Taking into account the projected improvement in adjusted CASM for the third quarter of 2013, Air Canada now expects its full year 2013 adjusted CASM to decrease in the range of 1.5 to 2.0 per cent from the full year 2012 (as opposed to the 1.0 to 2.0 per cent decrease projected in its August 7, 2013 news release). Air Canada continues to expect its full year 2013 system and domestic ASM capacity to each increase in the range of 1.5 to 2.5 per cent when compared to the full year 2012. Air Canada expects that the Canadian dollar will trade, on average, at C$1.03 per U.S. dollar for the full year 2013 and that the price of jet fuel will average88 cents per litre for the full year 2013. The following table summarizes Air Canada's above-mentioned outlook: Aircraft maintenance expense Decrease $40 million All projections referred to in this news release related to EBITDAR and adjusted net income with respect to the third quarter of 2013 are preliminary, have not been reviewed by Air Canada's auditors and are subject to change as Air Canada's third quarter 2013 financial results are finalized. The outlook provided constitutes forward-looking statements within the meaning of applicable securities laws and is based on a number of additional assumptions and subject to a number of risks. Please see section below entitled "Caution Regarding Forward-Looking Information." Non-GAAP Measures Below is a description of certain non-GAAP measures used by Air Canada to provide additional information on its financial and operating performance. Such measures are not recognized measures for financial statement presentation under Canadian GAAP and do not have standardized meanings and may not be comparable to similar measures presented by other public companies. Adjusted net income (loss) is used by Air Canada to assess its performance without the effects of foreign exchange, net financing expense on employee benefits, mark-to-market adjustments on derivatives and other financial instruments recorded at fair value and unusual items. EBITDAR is commonly used in the airline industry and is used by Air Canada to assess earnings before interest, taxes, depreciation, amortization and impairment, and aircraft rent, as these costs can vary significantly among airlines due to differences in the way airlines finance their aircraft and other assets. Adjusted CASM is used by Air Canada to assess the operating performance of its ongoing airline business without the effects of fuel expense, the cost of ground packages at Air Canada Vacations and unusual items, as such expenses may distort the analysis of certain business trends and render comparative analyses to other airlines less meaningful.