Many at the time viewed his heavy-handed and extraconstitutional move as an example of when it is necessary to use illiberal means to achieve liberal ends. The parliament was dominated by nationalists and communists, after all. At the urging of Vice President Aleksandr Rutskoi, violent armed mobs had assaulted the Ostankino broadcast center and the Moscow Mayor's Office. Parliamentary speaker Ruslan Khasbulatov had even encouraged them to storm the Kremlin. So after vanquishing the retrograde legislature so decisively, the argument went, Yeltsin and his team could finally get on with the business of setting up a working democracy and functional market economy. Except that it didn't quite work out that way. On the contrary, the violent resolution of Russia's 1993 constitutional crisis set a series of precedents that continue to plague Russia to this day. The seeds of many of the elements of Vladimir Putin's "managed democracy," in fact, were planted during that fateful autumn, two decades ago. "We survived that time and we should have learned something from it, but unfortunately we didn't learn anything," Sergei Filatov, Yeltsin's chief of staff at the time of the crisis, told RFE/RL's Russian Service recently. "For the last 20 years, we've continued to use the same methods." The executive-heavy power vertical, the unaccountable super-presidency, and the decorative pocket parliament otherwise known as the State Duma were the direct result of the way the 1993 crisis was resolved. So is the fact that the rule of law is an illusion at best, consistently trumped by a much older principle: Might makes right. Yeltsin's reliance on the military and security services to solve the crisis presaged the central place the siloviki would occupy in politics — from KGB veterans like Aleksandr Korzhakov in Yeltsin's time to Sergei Ivanov in Putin's. Yeltsin's decision not to hold early presidential elections as well as new parliamentary elections, as he initially announced he would when he dissolved the Supreme Soviet, also telegraphed another feature of Russian politics — the tendency to change the rules in the middle of the game. A direct line can be drawn from Yeltsin reneging on his pledge to hold an early presidential election after the crisis and other, more recent, maneuvers when the fix was clearly in: from Yeltsin's unexpected transfer of power to Putin on December 31, 1999, to the castling of September 2011. "We all had that Soviet, imperial mentality, where strength will always better solve the problem, as opposed to negotiations and compromise," Filatov told RFE/RL's Russian Service .
Russia's Original Sin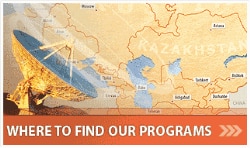 The bank started coverage of Mail.ru with a buy and a 12-month target price of $44 per share, implying a 12 percent gain. Mail.ru was also added to Citigroups focus list for the region. Mail.ru added 0.9 percent to $39.34 in London yesterday, the highest level since May 8, 2012, and traded at 25 times estimated earnings. The company has been trading at a discount to Yandex since March, the data show. Totally Unjustified The discount is totally unjustified, Alexander Vengranovich, an analyst at Otkritie Financial Corp. in Moscow, said by phone from Moscow yesterday. There should be no discount and Mail.ru has a chance to catch up. It looks more attractive to investors because its cheaper and because it is expected to pay a special dividend following sale of stakes in Facebook and Qiwi. Vengranovich cut his recommendation on Yandex to a hold July 29 and reiterated a buy on Mail.ru in September. Internet advertising remained the fastest-growing segment as it increased 30 percent, the data show. Russian Internet advertising grew more than fivefold to 56 billion rubles in the five years to 2012, according to AKAR. A new version of Yandex-market expected later this year will help the company increase its share in e-commerce market and boost revenue, Lepetukhina said. Yandex considers entering the video content segment, which would allow it to make money with video advertising. Lepetukhina cut her recommendation on Mail.ru to hold from buy last month and reiterated a buy on Yandex in August. United Co.
Alex Ovechkin on Russia's anti-gay laws: 'I just support everybody'
To be honest with you, Im a hockey player and Im not (into) politics, the Caps winger said, via the AP . In this kind of situation youd have to ask those (in) politics. The folks at NPR spoke with Ovechkin after practice on Monday, and before their chat they were asked by the Caps PR staff not to ask about Russia and gay rights. So, they asked about Russia and gay rights. The question was whether or not gay athletes heading to Russia should be worried, and heres what Ovi had to say: Nah, I dont think so, he said ( audio here ). To be honest with you, man, its just a situation when people have rights and Im just hockey player. I just support everybody and everybody have own mind. Ovechkin has Putin on speed dial , so I dont think were going to get a more committed answer than that one. But maybe if we all keep asking him, hell say something different. Ovi will be playing for Russia in the upcoming Olympics in Sochi, and he talked about being 0-fer on medals. Its very important, he said, of his home country hosting the games. Its huge for country. I know lots of people back home very excited, and cant wait for its gonna start.