Selena Gomez and Taylor Swift 'Laughed' About Justin Bieber? [PHOTOS]
Dakota Fanning has appeared in so many movies and TV shows since her career's launch around age 6 that we could put together her baby book. Now 19, Fanning is not only an acclaimed actress, but also a high school graduate. Daniel Radcliffe's development has been watched by millions as he came of age in the "Harry Potter" movie franchise, which launched when he was 12. By 2007, Radcliffe was ready to show how grown-up he'd become and starred in "Equus" in London — a stage production that required some nudity. Along with her "Harry Potter" series co-star Radcliffe, Emma Watson's racking up proof that she's not little Hermione anymore. The 23-year-old actress plays a thief in this summer's "Bling Ring," and an ax-carrying marauder in Seth Rogen's comedy, "This Is The End." Angus T. Jones wasn't yet 10 when "Two and a Half Men" first premiered on CBS in September 2003. A decade later, the now adult actor is ready to break away from the sitcom — one that he's publicly said he finds distasteful — and won't be a regular star on the 11th season this fall. Justin Bieber is only 19, and, according to his mentor Usher , is still in the midst of growing up. But between the tattoos, the ab workouts and those reckless driving accusations, Biebs is not the same "Baby" singer we met in 2009. Amanda Bynes began working at 10, and by the time she was 14 had starring roles on two Nickelodeon shows. Yet around age 24, Bynes ceased her steady work schedule and claimed she was "retired." Lately, that "retirement" has translated into troubling run-ins with the law.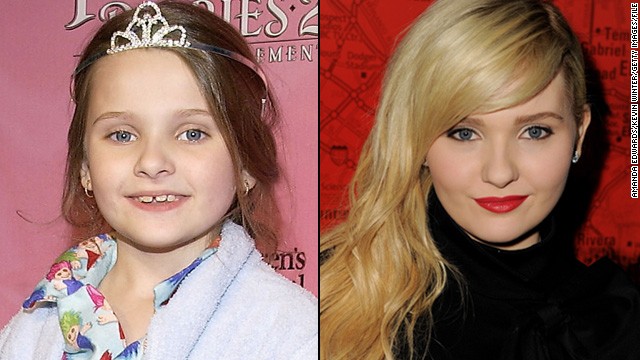 [PHOTOS] Taylor Swift doesn't have a soft spot for her ex-boyfriends nor does she have one for her BFF Selena Gomez's ex-beau as well. In fact, if the topic about Justin Bieber ever comes up between Selena and Taylor, these two ladies have the right reaction for it. In Swift's Glamour interview, the country crooner recently admitted that she'd be "laughing hysterically" once Selena mentions Justin Bieber. Everyone in the showbiz knows that Taylor Swift isn't a fan of Justin Bieber after his on-off relationship with Selena Gomez. Earlier reports claim that Selena's relationship with Bieber was getting in the way of Swift and Gomez's friendship. "Taylor hates him. She thinks Selena makes a mistake every time she reconciles with him," stated a source to US Weekly, adding, "Bieber has really come between the girls." However, for Swift it was a different story. If anything, the reports were hilarious and Justin Bieber being the main topic of discussion between the girls would bring about laughs. "Oh, Selena and I laughed hysterically on the phone about that," said Taylor Swift, adding, "Does it matter?" when the interviewer pressed on for details. Still, fans want to know the real deal between Selena Gomez and Justin Bieber. For one, Selena refuses to answer questions about her ex-beau, Bieber. The same thing goes for Justin who has been avoiding the press as of late. Obviously, there is no longer anything romantic happening between Selena and Justin which makes it final that the "Jelena" couple is over and done. Taylor Swift definitely had the last laugh on this matter.